Compared to its predecessors, the TF35 has been designed with the ambitious brief to offer top level foiling to a wider audience of sailors. With earlier take-off speeds, guaranteed foiling upwind and down and a fully automatic flight control system, the TF35 uses the latest in foiling technology, both to improve performance and simplify high speed foiling while making it easier to race.
THE CONCEPT
• Allow owners to have access to a high performance foiling catamaran
• Automatic flight assistance system 
• T foil and T rudder both with flaps 
• High consideration for crew safety 
• TF35 is a one design boat 
• TF35 is designed to sail on the sea and lakes 
• Easily transportable (mast in 2 parts, fit in a 40' box) 
• Can be packed and assembled in 1-2 day 
Performance upwind: Fully foiling from 9kts TWS Upwind boat speed = 2 X TWS
Performance downwind: Fully foiling from 7kts TWS Downwind boat speed = 3 X TWS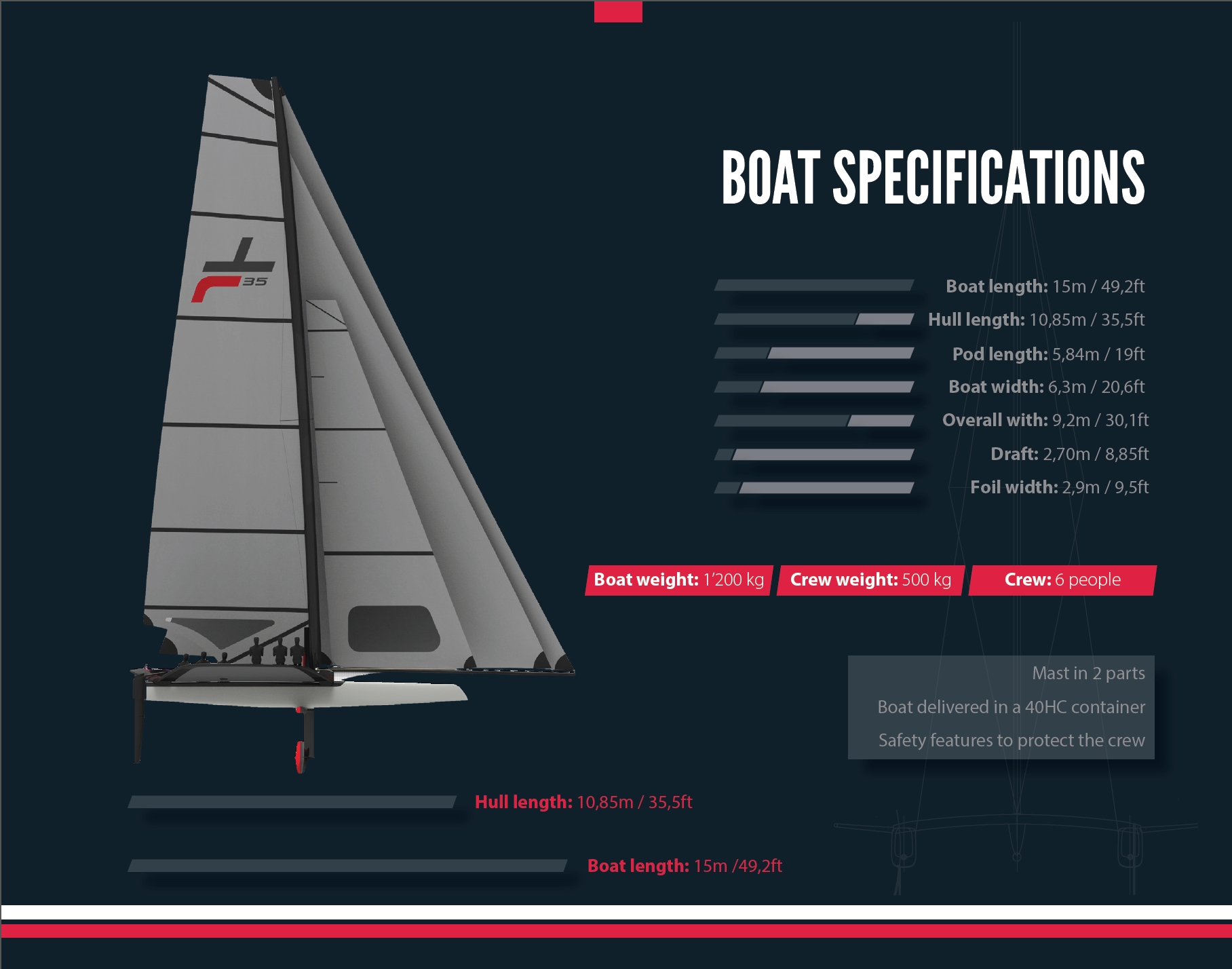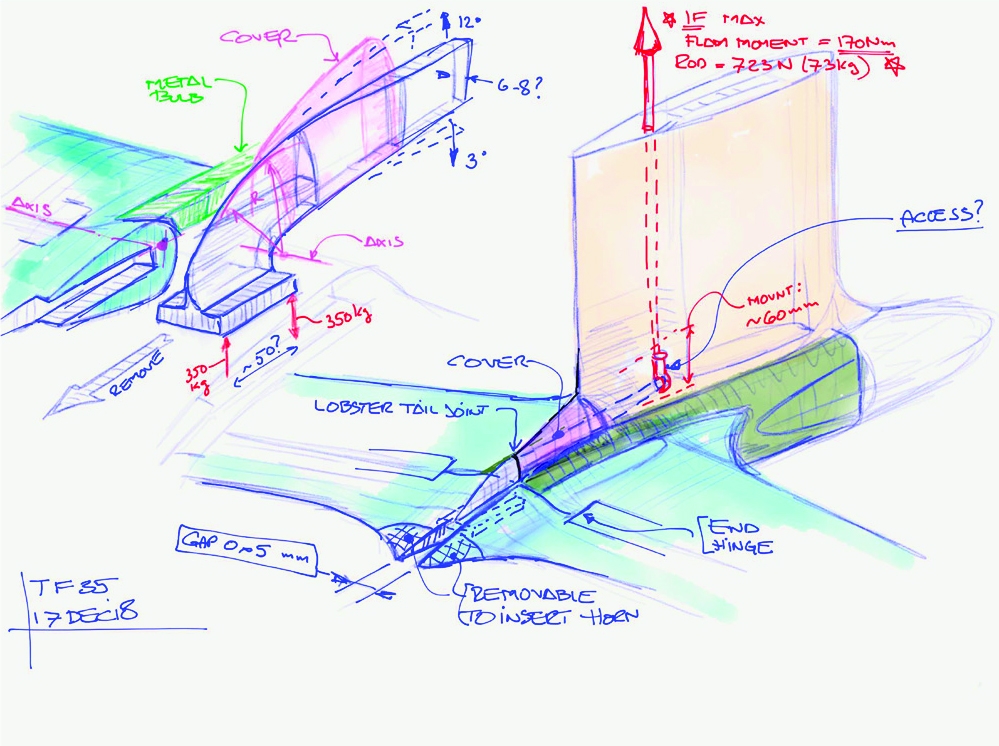 FLIGHT ASSISTANCE 
• Flight high and pitch are computer controlled 
• The flight assistance system generates a stable and smooth flight 
• TF35 teams can only adjust the flight height and pitch angle 
• The driver and crew members are not in charge of the flight regulation 
• The regulation software is ondesign and can't be modified by the teams 
• Rudder differential adjustment increases the overall performance of the boat 
• Battery autonomy of 6 sailing hours
LOGISTICS
The TF35 was designed to pack down into a custom made 40ft container allowing for easy transportation to racing venues across Europe. 
The mast come in two pieces, the main foils can be disassemble easily and the target is to be able to assemble the boat in 2-3 days with pack down complete in 1 day.
The TF35 Class constantly strives to help owners by developing innovative solutions to facilitate the logistics and minimise costs.
The TF35 Class will have an expert technical support team, who work to ensure every boat is in prime racing condition every time it ventures onto the start line and can even get a boat back on the water just an hour after a major collision.